Archive For The "Football Recruiting" Category
(Photo Credit: Steve Hockstein/NJ Advance Media)
With this year's early signing period in December, along with traditional signing day in February and additional signing of recruits up until May, it felt like the right time to resurrect the Patriot League Commit Tracker for the class of 2022.
This is intended to be a rolling list, updated as we go, as student-athletes going to any Patriot League school sign National Letters of Intent.
We don't know the whole story yet behind each school's recruiting class. But this post is intended to put in one place what we know so far.
As I learn more, I will add more names to each list.
Read more »
Below the flip enjoy a gallery of the latest Lehigh football commits for the class of 2017!
Read more »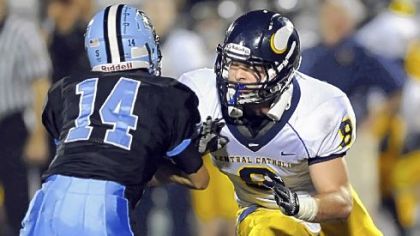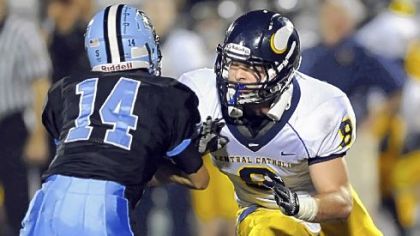 High school players across the country right now are making decisions on their college futures, and some are making choices involving Patriot League schools.
The news trickles out slowly, from a variety of sources, and finally ends with the official announcement from the schools of the incoming football recruit class.
But with a little work (and a lot of help), it's possible to get a list together of verbal commits to the individual Patriot League schools.
Below the flip, get a sneak peek of Georgetown's class of 2017, including links to some highlights, and also embedded video clips – and come back to this page often, as I'm going to be updating it frequently over the next few weeks until the Hoyas officially release their Class of 2017.
Read more »